Angela Duckworth, Ph.D.
Associate Professor, Department of Psychology, University of Pennsylvania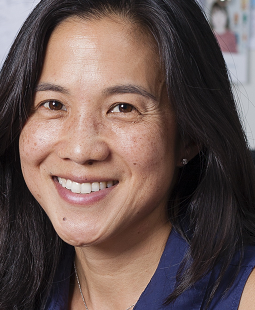 Dr. Angela Lee Duckworth is an associate professor of psychology at the University of Pennsylvania. Prior to her career in research, Angela founded a non-profit summer school for low-income children which won the Better Government Award for the state of Massachusetts and was profiled as a Harvard Kennedy School case study. Angela has also been a McKinsey management consultant and, for five years, a math teacher in the public schools of San Francisco, Philadelphia, and New York City. In 2013, Angela was selected as a MacArthur Fellow.
Angela studies non-IQ competencies, including self-control and grit, which predict success both academically and professionally. Her research populations have included West Point cadets, National Spelling Bee finalists, novice teachers, salespeople, and students.
Angela received a BA in Neurobiology from Harvard in 1992 and, as a Marshall Scholar, a Masters in Neuroscience from Oxford. She completed her PhD in psychology at the University of Pennsylvania.
Websites
Videos