Barbara L. Fredrickson, Ph.D.
Kenan Distinguished Professor; Department of Psychology and Neuroscience; University of North Carolina at Chapel Hill; Director, Positive Emotions and Psychophysiology Laboratory; President, International Positive Psychology Association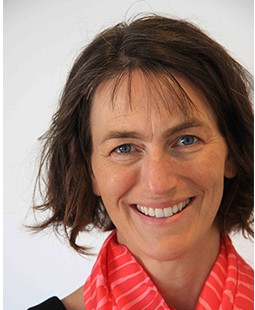 Among the most highly cited scholars in psychology, Barbara Fredrickson is most known for her "broaden-and-build theory of positive emotions," foundational within Positive Psychology for providing a blueprint for how pleasant emotional states, as fleeting as they are, contribute to resilience, wellbeing, and health. She is Director of the Positive Emotions and Psychophysiology Laboratory (PEP Lab) at UNC-Chapel Hill, Founding Co-Chair of the Association of Positive Emotion Laboratories (APEL), and current President of the International Positive Psychology Association (IPPA).
Dr. Fredrickson has published more than 100 peer-reviewed articles and book chapters and her general audience books, Positivity (2009, www.PositivityRatio.com) and Love 2.0 (2013, www.PositivityResonance.com) have been translated for more than 30 foreign markets. Dr. Fredrickson's research is funded by the U.S. National Institutes of Health (NCI, NIA, NCCIM, NIMH, NINR) and has been recognized with numerous honors, including the inaugural Templeton Prize in Positive Psychology from the American Psychological Association, the Career Trajectory Award from the Society of Experimental Social Psychology, and the inaugural Christopher Peterson Gold Medal from the International Positive Psychology Association.
In 2014, she was identified as the 13th most influential psychologist alive today contributing to counseling psychology. In 2015, through a partnership between UNC-Chapel Hill and Coursera, Dr. Fredrickson began teaching a free, on-line course on Positive Psychology that, in its first offering, attracted more than 57,000 learners worldwide. Through this and other means, her work influences scholars and practitioners worldwide, within education, business, healthcare, the military, and beyond.
Dr. Fredrickson was born and raised in Minnesota and graduated Summa Cum Laude from Carleton College in Northfield, Minnesota (1986). She received her Ph.D. in psychology from Stanford University (1990), with a minor in organizational behavior, and post-doctoral training in psychophysiology from the University of California at Berkeley (1990-1992). Prior to joining the faculty at UNC-Chapel Hill, she has held faculty positions at Duke University and the University of Michigan.
Websites
Videos