News
Angela Duckworth selected as a 2013 MacArthur Fellow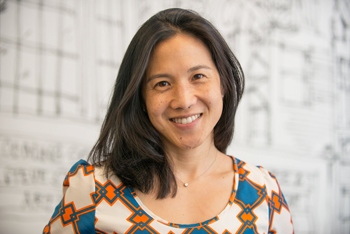 The MacArthur Fellowship Program announced Wednesday that Angela Duckworth has been selected as a 2013 MacArthur Fellow, positioning her among the ranks of the country's most elite and innovative scholars.
Duckworth, an associate professor of psychology in Penn's School of Arts & Sciences, is among only 24 individuals in 2013 to receive one of the John D. and Catherine T. MacArthur Foundation's annual "genius grants."
The prestigious MacArthur Fellowship is awarded to individuals who show exceptional creativity in their work as demonstrated through a track record of significant achievement, and manifest promise for important future advances.
As a MacArthur Fellow, Duckworth will receive a five-year, $625,000 grant designed to provide recipients with the flexibility to pursue their creative activities in the absence of specific obligations or reporting requirements.
Duckworth's work focuses on studying competencies other than general intelligence that predict academic and professional achievement. She is perhaps best known for her work surrounding the concepts of self-control and grit, and how those personality traits are better indicators of success than factors such as IQ or family income. Her research populations have included West Point cadets, National Spelling Bee finalists, novice teachers, salespeople, and students.
See details in this Penn Connect article and the MacArthur Foundation Angela Duckworth page.